Enjoy reading these stories from my midwife and doula clients! 
I'd love to join you in welcoming your new baby! Call 541-223-4454 to set up a free consultation today.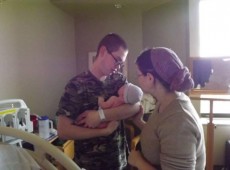 Chelsea, Lebanon home birth mom
I first found Liz 20 weeks into my first pregnancy in 2014. After an emotional visit to the ER when they couldn't find my sweet babe's heartbeat, (old, faulty doppler) and had to do an ultrasound, I confessed to her at our church how scary it was. She said that she could have come over to my house and checked with her new doppler, I asked how so, and the rest was history! I didn't even need the consult that she gave my husband and I to know that she would be my care provider the rest of my pregnancy. I did have to birth in hospital my first delivery. He was posterior, and not putting the pressure against my cervix that I needed, and so I had stayed at 4cm for a long time.
Even then, she stayed by my side and supported me through thud remainder of those 63 long hours of labor, and 3 1/2 hours of exhausting pushing. She encouraged me to continue even when I felt so tired that I didn't think I could. Helped with different techniques I could use even while being stuck to the hospital bed because of my epidural. She IS the reason I was able to vaginally deliver my son, although he didn't work with me well enough to have him naturally/unmedicated.
I contacted her the same day that I found out I was expecting with my second (roughly 4 weeks), and suggested her to my sister-in-law, who contacted her right away while still trying to conceive.
After nearly 4 weeks of prodromal labor, I went into really labor at 41 weeks at 2am, and labored in my living room on one of my son's very large bouncy balls, and the bathtub until calling her at 5:30. Labored with her and my husband in the kitchen/dining room while Julia and Bailey arrived and set up the birthing tub in the living room leading to the hall of our house. The three of them excelled at comforting me, helping me to stay calm during my contractions, and helping me to understand what my body was doing during the intense contractions near the end. They encouraged me greatly. These wonderful ladies made me feel cared for, loved, and most importantly safe. Giving birth in my own home was extraordinary, and I plan to do so again with the same midwives with my next child. Simply incredible, understanding, supportive women. I never doubted that everything they did was in mine and my baby's best interest.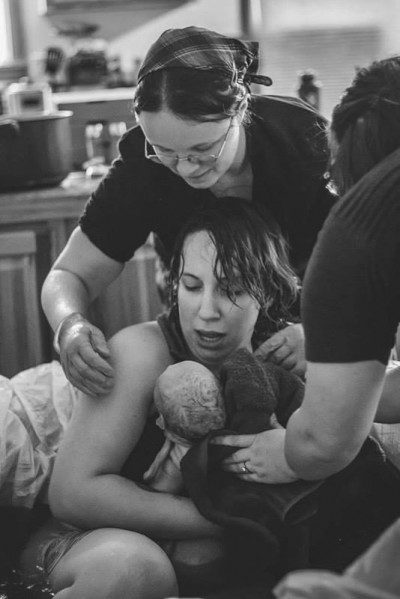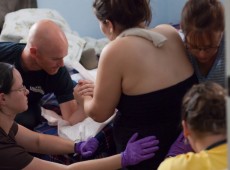 Ali - Home Birth Mom, Repeat Client
My labor with our third little blessing was pretty uneventful in retrospect. It was much more painful for my back then my previous two (perhaps because of positioning and nuchal hand), but otherwise I would say I progressed well! Contractions were pretty manageable until it felt like baby was "right there." (Turns out he wasn't.) But Liz helped me stay calm through my concerns. (I was worried about pushing prematurely but I wanted to push because of the pressure!).
I labored all over the house; kitchen, living room on the couch, a stool, the birth tub, bathroom, hallway and bedroom. I ended up staying in our bedroom for the pushing phase, unlike my last which was born in the living room! Everything went fairly fast, though I was pretty impatient at the end there!! Liz reminded me to relax and be patient.
Liz is so calm, I was never anxious or worried or anything like that about being at home. It just feels right, to be in your own space! Her positive attitude is so reassuring and comforting in those moments of "how much longer?!!!" And "Can I push finally?!!" Another great home birth, I'm so grateful for my wonderful midwife! Her and Julia are the dream team! Love em'!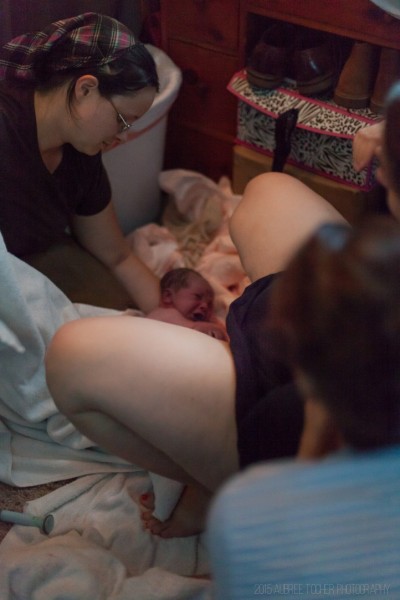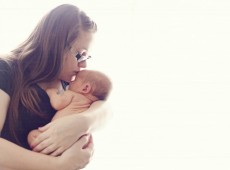 Ali - Lebanon Home Birth Mom
"When I birthed my sweet baby vaginally at home (HBAC), it was the most empowering experience of my life."
I chose Liz as my midwife when she helped me realize that I CAN VBAC at home, and she helped me realize my strength and trust in me! We talked, I prayed, and boom! I transferred from a big hospital to having a home birth, and never looked back!
One of the biggest driving factors for me was wanting to VBAC so badly, I knew if it had ended in another cesarean then we would be done having children. When I birthed my sweet baby vaginally at home (HBAC), it was the most empowering experience of my life. It helped me heal over my first son's birth.
Liz helped me achieve my goal of VBAC by always staying calm, never once doubting that I could do it. Her being so sure really helped me to be! My biggest challenge for my HBAC was my friends and family, I was sooo worried about what they would say and how they felt. It was difficult for me when I received words that were less then encouraging... but I talked to Liz about my feelings and quickly felt better. Her encouragement meant so much to me during the whole pregnancy and afterwards. Her care was beyond what I imagined.
The biggest part that stands out to me was just her love. When a stressful situation occurred during my pregnancy she stopped and prayed with me, she was always so loving! The most valuable thing to me was her support, and knowing I could text her or call whenever. As a friend and a midwife I value her so very much! My VBAC was wonderful.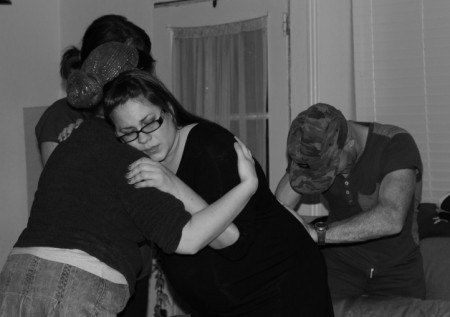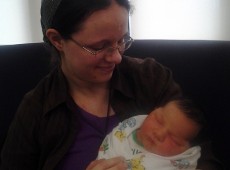 Tirrah - Albany Home Birth Mom
"She made sure that I'd get my birth experience I lost with my first."
I was 35 weeks when I found Liz. I was originally looking for a doula not even thinking I'd be lucky and find Liz who is both a doula and midwife. After talking with Liz and telling her about my first experience with my daughter and how horrible the birth and the first month home was; I decided on a home birth. I was trying for a vbac and never thought I'd get the chance at a home birth. It worked perfect for us since I was already having a problem with the hospital not allowing my firstborn to be a part of the bonding. I know without a doubt the first time I heard Liz's voice over the phone that I had complete trust in her. At 40+5 weeks I went into labor. Liz came as soon as active labor hit at 11 am on Sunday.
I labored at home for about 20 hours and pushed for a long 3 1/2 hours but this baby was stubborn and not wanting to come. Liz suggested going to the hospital and it was the best suggestion given the fact that size of the baby was keeping him from making his way through. When we got there again I pushed another hour but nothing. I then asked for a c-section and Liz stayed the whole time, even held my hand in the OR room. She made sure that I'd get my birth experience I lost with my first. She made sure once the baby was out we still got to have skin to skin. I got to hold him the whole time. I think the baby was only away for about 10 minutes. The whole time Liz made sure the baby was safe and that I was safe. I had him 7am Monday morning and she never left my side. If it wasn't for her I feel my experience would not have been amazing. I have not one complaint about my birthing. I'd do it all over. The experience I had at home for as long as I did gave me the chance to bond with my husband and first born and gave me the chance to try for something hospitals were keeping me from.
Thank you Liz for all of your support and being there in every way I needed you. It's like you knew the right times to say the right things and the right touches when needed and in the end I had the best experience with the best Christmas gift, a beautiful 10lbs 15oz baby boy.
Trisha - Lebanon Doula Client
Having a natural birth was very important to me and hiring Liz made that possible. She was a great support to my husband and me. She continually encouraged me, telling me that I could go on when I was at the point of wanting to give up. She worked well with the medical staff and made sure my wishes were upheld. I am so grateful to her because not only was I able to have the labor I wanted (well, I wish it were shorter!) but my son was delivered safely and came out healthy and alert. Going through labor was the most intense and difficult thing I have ever done but I feel proud to have survived it and having Liz there made all the difference. :)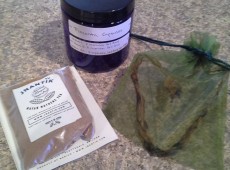 Mikaila - Albany Placenta Encapsulation Client
When I had my daughter I had a bit of a rough recovery and some postpartum depression. This time around I decided to advocate harder for the birth *I* wanted and knew I could have. This started with us leaving my OB's office and seeing a midwife and it ended with placenta encapsulation.

Let me just take a moment to tell you about this placenta encapsulation. 

It changed my life. 

I'm not even exaggerating. 
When I delivered Levi, my midwives saved the placenta and another midwife friend came and picked it up later that morning and had it back to me 24 hours later, all ready for me to take as pretty little green pill capsules. I have felt absolutely incredible this time around. My emotions are more even, to the point that I barely feel like I had a baby. I can truly say that I will never NOT do placenta encapsulation in the future. I'm sold.
Mamas, if you're interested in trying encapsulation, contact my friend Liz at Birth With Liz. She's awesome and you won't be disappointed!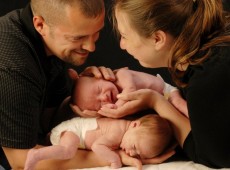 Gregory Ward - Dad of Twins
"We were able to have a NATURAL TWIN delivery."
Liz Baer was a lifesaver! My girlfriend was pregnant with our twins. We both wanted a natural delievery, with a c-section being a last resort emergency. All the doctors and nurses were pushing for an early c-section. Jenny developed preclampsia in the last month of the pregnancy.  The doctors told us that they were going to induce. Liz was an excellent unbiased source of information to us on both health and legal facts (all backed up by documented literature) so that Jenny and I could make our own educated decision on whether or not to induce. 
Ultimately we did induce, but we were able to have a NATURAL TWIN delivery. I cannot honestly say that this would have been possible without the help of a highly educated doula not affiliated with the hospital and their best interests. Liz Baer stayed and helped us through the entire labor and delivery...I would HIGHLY recommend her services!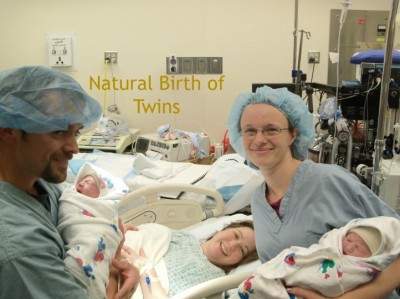 Chana - Doula Client
"[Liz] was very calm and easy going."
Liz was great! She arrived at the hospital even before we did. She was very calm and easy going. Everything went really fast and the counter pressure she provided made all the difference. We really appreciated that she stayed for a while after our baby was born to make sure we were settled. Hoping to have her at our next birth.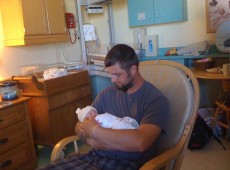 Tiff - Doula Client
"She always seemed to instinctively know exactly what I needed."
It's been over a year since Liz helped the midwife catch my second baby & I regret that I haven't been able to write this sooner, but the immeasurable appreciation I have for Liz is as strong as it was then.  As a survivor of childhood sexual abuse, adult sexual assault & domestic violence living in a new city without medical insurance for part of my pregnancy, I was an emotional mess.  I had dissociated for almost all 35 hrs of my 1st labor & had no emotional connection to my baby immediately (save for the urge to kill anyone else who touched her). 
Liz reached out to me while on vacation & we met only a couple times before I went into labor.   Liz's presence was so calming, it was so reassuring to know she was there "just in case", & she always seemed to instinctively know exactly what I needed when I needed it.  My second birth was so incredibly empowering & beautiful.  I am forever grateful that she was a part of it.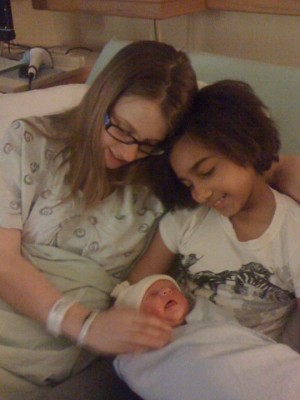 Zina - Doula Client
"[Liz] helped keep me calm during contractions."
My experience with Elizabeth as my doula was positive in every way.  She supported my decision to have a natural, low intervention childbirth experince.  Elizabeth came to my house while I was in early labor and helped time contractions and helped us decide when to go to the hospital.  She helped me and my husband during all 14 hours of labor and delivery!  She was a critical component to my wonderful experience at the hospital and the birth of my baby.  She helped me through the pains of labor and helped keep me calm during contractions.  I did not want or need any pain medications or IV during labor because I had such a great support team.  I highly reccomend Elizabeth as a doula and am proud of my birth experience.
Jen - Doula Client
"Having Liz there helped me to stay focused and feel empowered to keep going."
Liz was our doula for the birth of our second child. We were looking for a doula who would support my goal of having a natural birth without pushing any particular philosophy or agenda. We had a very good experience with Liz and I would definitely recommend her as birth doula. Our pre-birth meetings with her helped my husband and I talk through my priorities and pain management preferences well in advance of the birth and overall made us both feel more prepared. Both in our pre-birth conversations and during the birth, Liz was supportive without being intrusive and never gave us the feeling that she was pushing her own ideas about the birth process. My husband and I had done a lot of reading and research to prepare for a natural birth but having Liz there in the room was immensely helpful when things got hectic and we needed to be reminded about our options. She was particularly good at helping us keep the hospital staff from pushing me into things that I didn't want. During my labor she provided ideas, support, and guidance at key points when we needed it but also knew when to step back and give us space. There was a point during heavy labor when I was ready to throw in the towel and give up on having a natural birth and just having Liz there helped me to stay focused and feel empowered to keep going.