Want to chat? Call 541-223-4454 or fill out the contact form to request your free consultation.
Prenatal Care, Birth and Postpartum Services:
Midwifery Care:
Home Birth Midwifery
Midwifery Care with Hospital Birth
Doula Support & Other Services:
Birth Doula Support
Postpartum Doula Support
Placenta Encapsulation
Midwifery Care: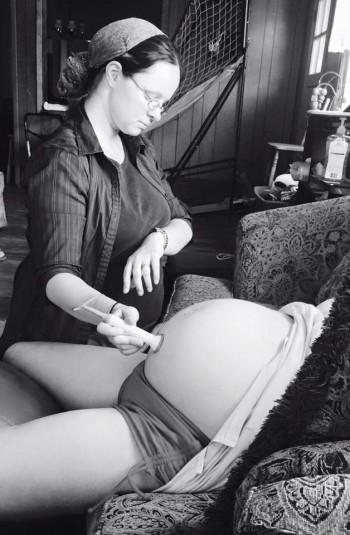 Home Birth - $4000
I am passionate about providing safe, respectful, client-centered care for families who desire a home birth. I attend home births in Albany, Corvallis, Lebanon, Scio, Brownsville, Salem and the surrounding areas. I am able to bill many types of insurance. As my home birth client, your package includes:
Prenatal care that includes ongoing health assessment, nutrition education, preparation for birth, breastfeeding, and parenting your newborn. Visits follow the standard schedule; every 4 weeks until your 28th week, every 2 weeks until 36 weeks, then weekly until birth.
Ultrasound and lab work, as needed (billed separately)
Use of my "Birth Pool in a Box," if desired, at no extra cost.
Physical and emotional support, labor assessment and careful monitoring of mom and baby from active labor through three hours post-birth.
Continuous support in the event of hospital transport.
Postpartum visits at 1 day, 3 days, 1 week, 2 weeks and 6 weeks postpartum. Postpartum care includes care of mom and baby through six weeks, breastfeeding support, and referrals to other professionals as needed.
Experience the Birth with Liz advantage:
Convenience- All prenatal and postpartum appointments are done in the comfort of your own home. 
Availability- I take texts from clients during daytime hours and phone calls from clients 24/7. 
Attentiveness- I take a limited number of clients per month in order to schedule longer appointments, travel to clients and be more available to the clients I serve.
Holistic, Personalized Care- Each client receives individualized recommendations. Prenatal and postpartum visits include information on nutrition, exercise, stress management, emotional and social support, and baby's development.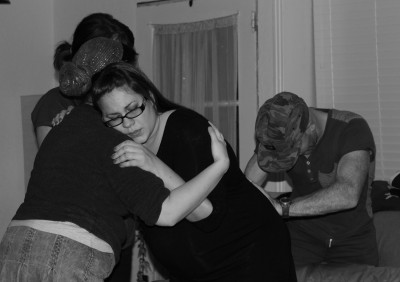 Waterbirth
I am experienced in attending waterbirths and am happy to support you as you labor and birth in the water. I have a birth pool available (free) for client use. 
Midwifery Care with Hospital Birth - $4000
Some mothers need to birth in a hospital setting and don't want to miss out on midwifery care. For these mothers, collaborative care meets both needs. My clients can have midwifery care throughout their pregnancies and a planned hospital birth with their midwife there for support, followed by comprehensive postpartum/newborn care and breastfeeding support. 
Doula Support & Other Services:
Birth Doula Support
I enjoy supporting families who may need to birth in a hospital setting or have chosen the hospital as their birth place and desire a natural birth. 
When you hire me as your doula, you benefit from my experience and training as both a doula and a midwife. My midwifery training informs the suggestions I give, whether it's fetal positioning, maternal comfort, or helping labor progress. I am also able to provide you with information on tests and procedures during both pregnancy and labor.
I have attended births at Lebanon Community Hospital, Albany Samaritan General Hospital, Good Samaritan Regional Medical Center in Corvallis, Salem Hospital, Sacred Heart Medical Center, Stayton and Silverton Hospital; I am happy to support you at any area hospital.
Birth Doula Package - $750
My birth doula service package includes:
Two in-home prenatal meetings to discuss your preferences for birth, work on birth plan, talk about & practice comfort measures for labor.
One prenatal visit to meet your midwife or OB and go over your birth plan.
Continuous support from the onset of labor until 2 hours after the birth.
A discount on placenta encapsulation services
One postpartum home visit to discuss your birth experience and adjusting to life with baby.
Six weeks of round-the-clock breastfeeding/postpartum/newborn consultation by email or phone.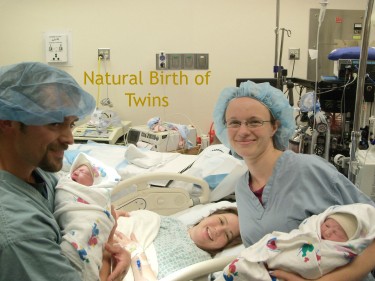 Postpartum Doula - Package Rates below
Welcome Baby - 4 hours of doula care to ease your transition home. $100
First Week Home - 12 hours total, 3-4 hours a day. $300
Gentle Transition - 24 hours total in the first two weeks. $570 (5% savings)
The Fourth Trimester - 60 hours of doula care in the first 3 months. Includes a mom's morning out or date night for parents. $1425 (5% savings)
The Overnighter - 24 hours, 3 8-hour overnights $540 (10% savings)
As your Postpartum Doula, I do whatever you need so that you are able to best enjoy and care for your new baby. My role changes from day to day, as the needs of your family change. I offer both daytime and nighttime support with infant care, emotional and informational support, babywearing education, breastfeeding support, sibling care, light housekeeping, laundry, meal preparation, home organization, errand runs and safety education. My goal is to promote your bonding with your new baby while helping to create a sense of balance during the new family's recovery. 
Placenta Encapsulation - $175 encapsulation service only/$150 as an add-on to your birth doula or midwifery package
I began offering placenta encapsulation services to clients in 2011 and have seen amazing results. Moms report improvements in mood, feeling calmer and more centered, increased milk supply, and boosted energy levels.
I offer placenta encapsulation services to everyone, regardless of birth location. If you birth at a hospital, I will give you instructions on taking your placenta home with you. There is an additional charge for pickup if you are over 30 minutes from my home.
More information can be found on my placenta services page: http://birthwithliz.com/services/placenta-encapsulation/